Battle Of The Year Poster Montpellier 2012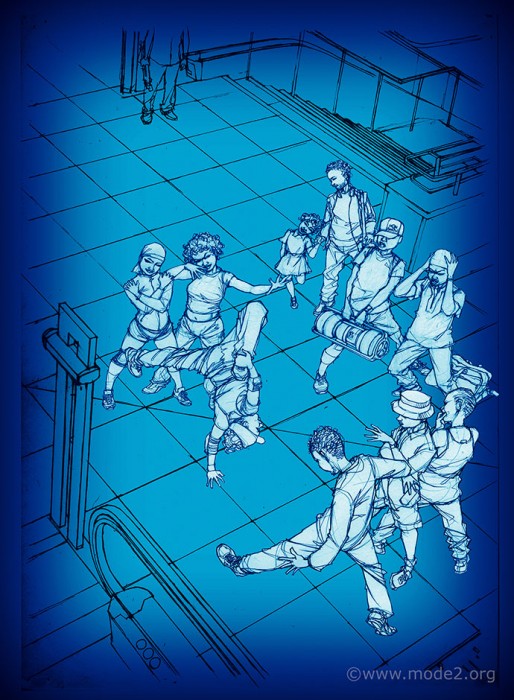 For our final year in Montpellier, I had my friend Storm take me to Potsdamer Platz S-Bahn station in Berlin, which was a legendary practice space for b-boys from the city; much like the Piscine Des Halles in Paris, or the Charing Cross subway passage in London, facing the reflective glass of a restaurant called The Tappit Hen.
B-girls had been growing in stature over the years, developing also their own interpretation of the dance, so I once again tried giving them the importance that they deserved.
This is again the layered image that I hand over to the person who will end up laying out the final poster.