Pedro Le Dj Radio X-Track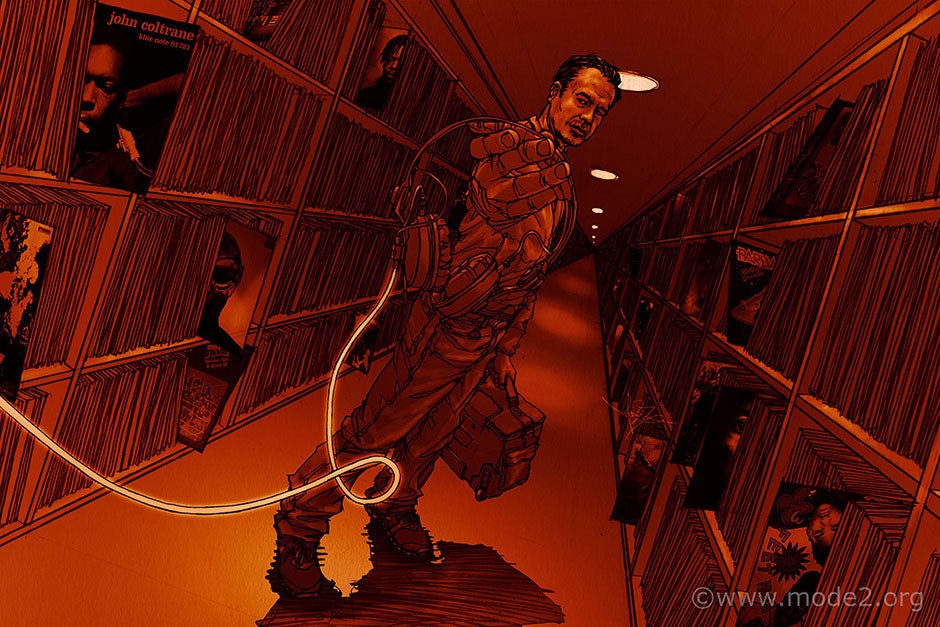 My friendship with Joao Pedro Veloso Rodrigues goes back to late 1988, when I would go to his place to help him sort through his Hip Hop records before he would go to play at La Main Jaune in Paris; and I've been doing covers and other graphic work for him ever since.
This one was for an internet radio station that he was part of for a while, and the vinyl sleeves sticking out of the shelves give an idea of his eclectic taste in music.
He's been on the Paris scene for decades, and should not be confused with another friend of mine called Busy P, or Pedro Winter.