It's been a while since my last post, but it has been a busy few weeks, since my last post in June, and it doesn't look like calming down as yet. Can't complain when there's work, or the opportunity to travel and meet some special people…
Right after finishing the painting at the 4 Pillars gig, on Wednesday  20th of June, I was on an early flight the next morning, going to Geneva, from where I took a train to Sion, in the wine region of southern Switzerland. My contact there, Issam, had presented this quite well to me, and it seems as if a lot of preparation had gone into it, but that did not stop it from being a nice surprise…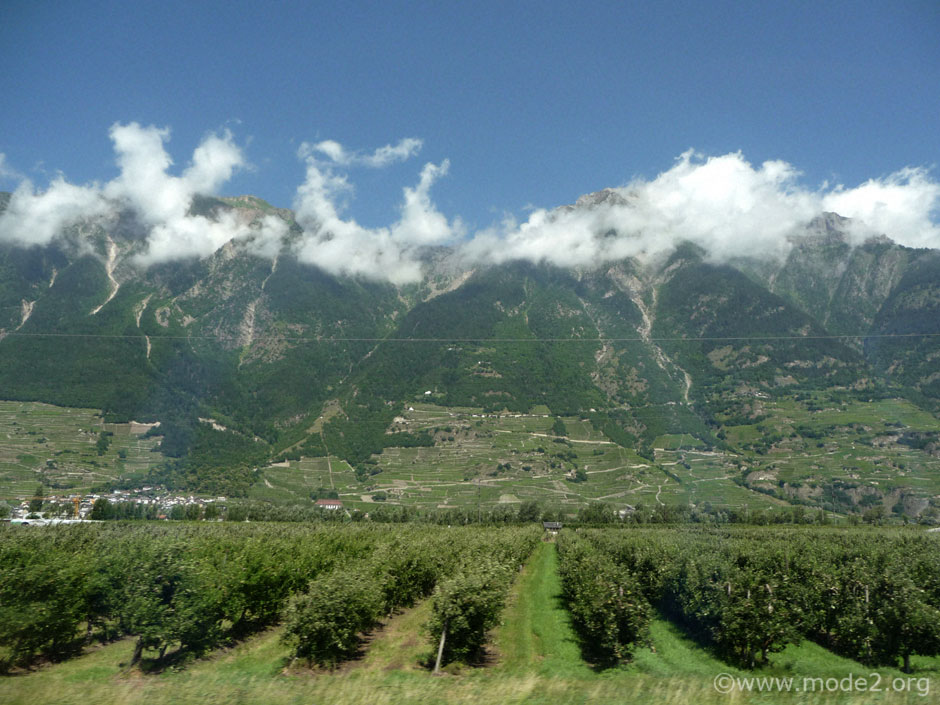 It had been previously arranged that I would be expected to start painting just a few hours after my arrival, having first the pleasure of meeting our host Yvo Mathier and his wife Yvonne, then some of his team, as well as being introduced to the rest of the crew.
It was then time for a group lunch together, as well as some of the local wine; before we came back to grab our pre-selected colours and get down to what we had come to do…
In no particular order, the other writers were Askew 1 (NZ), Demes (CH), Esow (J), Faith 47 (SA), Jasm (CH), Revok 1 (US), and TRD (CH). It was therefore nice to meet new faces, as well as a couple I already knew, and to get down let off on a lovely sunny day, in an unbelievable setting of the Cave Fin Bec.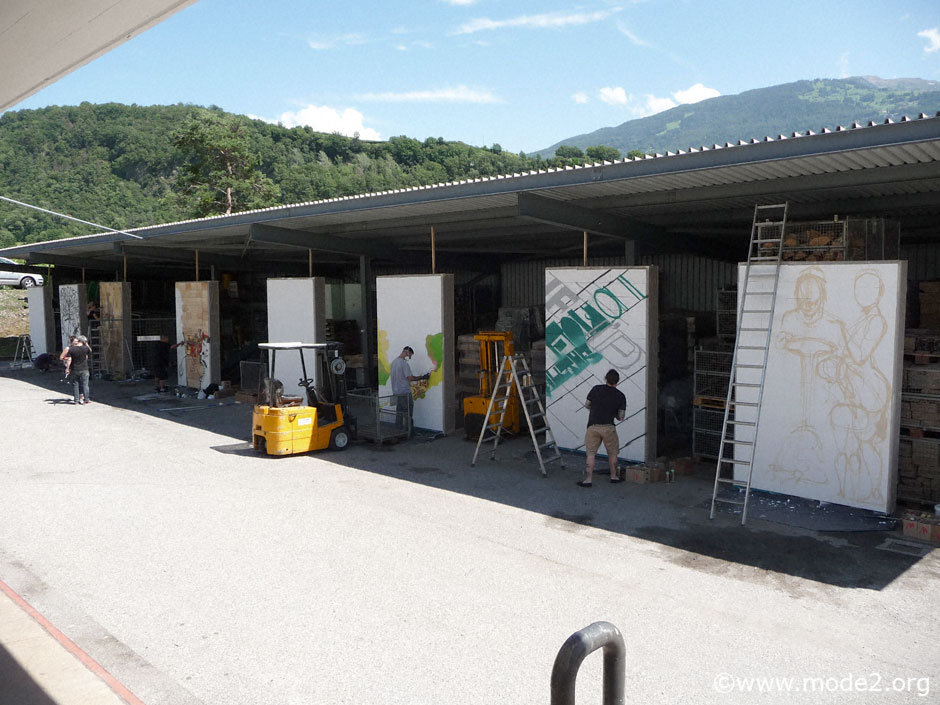 Our "canvases" were made up of a stack of around a hundred wooden wine boxes forming a portrait format, the end image produced by each of us ending up on the labels of the bottles which would then be sold six to each box.
We painted throughout the whole afternoon, with Demes, Jasm and myself painting on late into the night; but through all the hard work put in by everybody, we were opening this rather unusual exhibition to a selected number of guests who languished in the beautiful sunshine before streaming into the newly rebuilt cave the very next evening;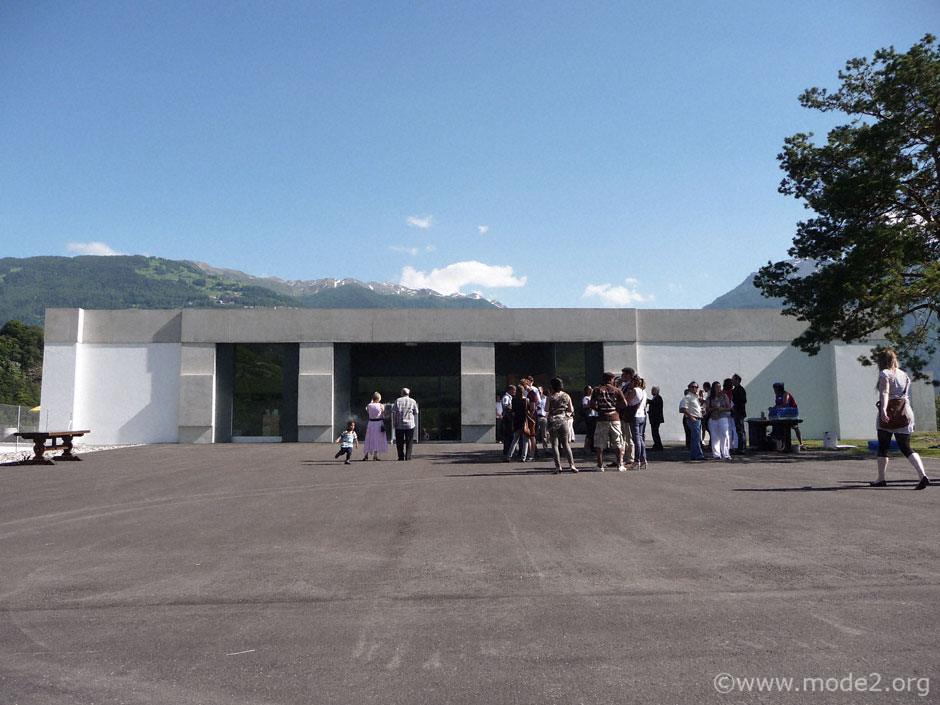 There are six wine types in all, that the eight artists selected to their taste, or to whichever they thought would suit them best; but you'll just have to go and visit directly the Cave Fin Bec website if you want to find out a little more about all the wines.
I must thank all the team who made this possible for writers like us to be able to travel to such a beautiful area as the Valais region of Switzerland, to be looked after with such hospitality, and to allow us to express ourselves on such a well thought-out project. I left there with memories of a great time spent in a wonderful setting… :-)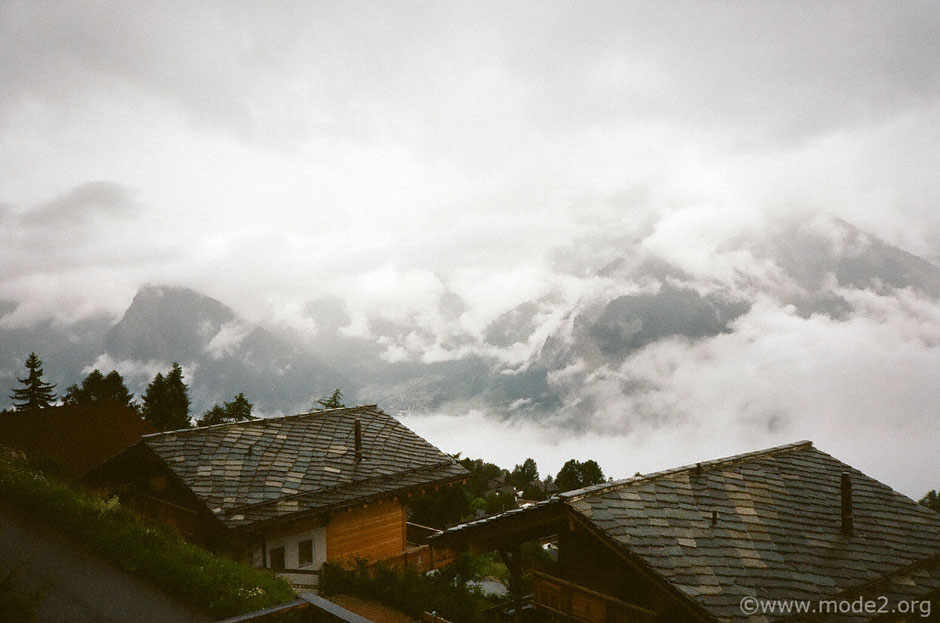 You can check out my involvement in this project in the following gallery;